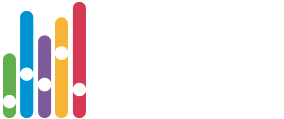 Connect students to the global economy
with virtual investing and real-world learning.
What is The Stock Market Game™?
Teachers consistently tell us about the positive influence our programs have on their students. The educational impact of the SIFMA Foundation's Stock Market Game™ is unmatched, with proven increases in student attendance, engagement and class participation, and improved academic performance and financial behavior.
Bring your classroom to life.
Request a financial industry guest speaker today to bring the world of finance and capital markets to your students through the SIFMA Foundation's Invest It Forward™ initiative.
Grow with your students.
Build a fundamental understanding of investing while providing students with real-world skills and practice in math, English language arts, economics, social studies, and other subjects.
Plan your students' SMG experience using the Teacher Support Center, a searchable library of curriculum resources, lesson plans, assessments, and standards correlations.
Access easy-to-follow instructional guides, suggested lessons, activities, and projects for afterschool and homeschool participants.
Student-centric mobile apps.
Our mobile app works in conjunction with student team portfolios, engaging students in meaningful second-screen experiences. Sync with standard SMG portfolios' current Account Summary, Pending Transactions, Transaction Notes, and market news information. Allow teams to look up ticker symbols and enter trades.


What's New?
CNBC.com:
Want to raise financially healthy kids? Here's what to do -- and mistakes to avoid, September 18, 2021 Read More
CardRates.com:
SIFMA Foundation's Stock Market Game Teaches Students to Invest, Save, and Avoid Relying on Credit, July 19, 2021 Read More
LI Herald:
Seaford students win big in the 'stock market', Feb 18, 2021 Read More
The Stock Market Game™ works.
We have the results to back it up.
Thank you to all of our supporters.
Get started.
To get started in the SMG program, register today. The
registration wizard provides essential information on program
requirements and important dates.
Register Now